Halloween Parade is Next Tuesday!!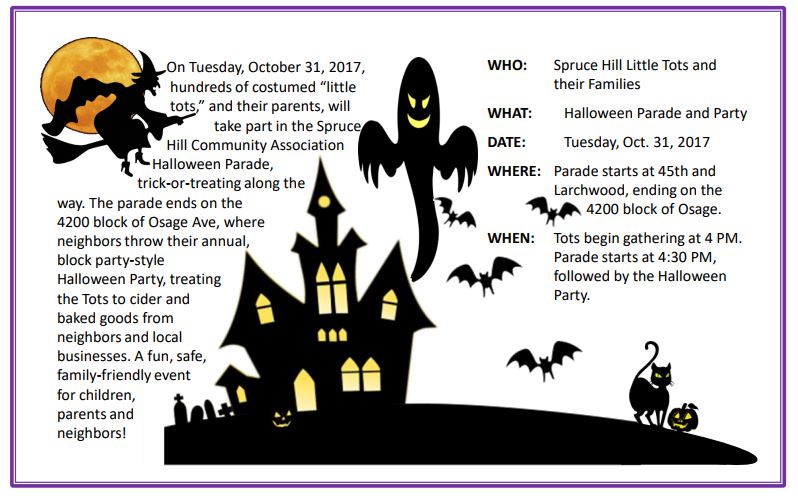 One of our favorite family traditions, the annual SHCA Halloween Tot Parade is coming up on Tuesday Oct 31st! Families will gather at the corner of Baltimore Avenue and 45th Street after 4pm, outside Milk & Honey. The Parade will start at 4:30 sharp, and will weave along a few short blocks, ending on the 4200 block of Osage Ave, where cider and baked goods will be served by Lil Osage Neighbors.
Please see Halloween flyer and share with your neighbors, especially newcomers to the neighborhood who might not know about this special event.
Later on, be sure your trick-or-treating route includes the Spruce Hill Center, 257 S 45th St, where long time neighbor and SHCA board member Jackie Waiters will continue the enduring tradition of delighting trick-or-treaters with hand assembled goody bags.
Hope to see you and your spooky families on Halloween!